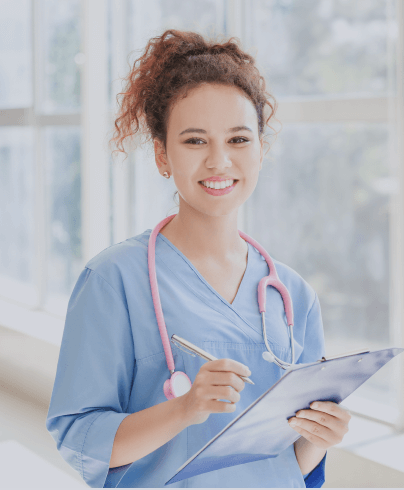 We've traveled the world keeping our nation safe.
Now we're home and focused on you.
It seems like insurance is becoming less affordable and more complicated by the day.
Copays, premiums, and deductibles keep going up. Employers are pushing costs to their employees. All this adds up to more money out of your pocket, even if you're insured.
In fact, one of the most common reasons cited for why people don't see their doctor regularly – even for those who have insurance – is because it costs too much.
But when you don't get the care you need, small health issues can become big ones. Many major health issues are easier to treat if you catch them early, after all. But what good is that if you can't get access to the healthcare services you need to catch it early?
This is, of course, a big problem.
But we're here to help.
The 1stCallHealth Difference
The 1stCallHealth telehealth virtual doctor's medical clinic was founded in 2020 by Dr. Karen Matthews, MD, MBA.
Learning from growing up with her father, a small town medical doctor, and from careers in the United States Navy, taught Dr. Matthews the core values that guide her today.
These values are: relationships, service, and safekeeping.
---
Building A Trusting Doctor Patient Relationship
If you've ever waited weeks or even months to see your doctor, only to be pushed out after only a few minutes, you're not alone. And it's not your doctor's fault, either.
More and more, healthcare providers are pushed to meet unrealistic quotas with their patients. The average American corporate doctor has about 2000 patients on their roster. With such a huge number of people there's just not enough time to give each patient the quality of care they need.
But at 1stCallHealth, you'll find medical care that puts you first.
Your 1stCallHealth medical care provider has a much smaller patient roster. This means they can take the time to listen to your health concerns and come up with a treatment plan designed to meet your needs.
Healthcare is based on trust, and your 1stCallHealth provider understands that.
"It's about so much more than just the quick five minute appointments you may be accustomed to," says clinic cofounder Dr. Karen Matthews. "It's about building a trusting, caring medical relationship between patient and provider."
---
Providing Accessible Service
Are you tired of having to rush across town to your medical doctor's office, only to sit in their waiting room for what feels like hours?
Do you find it stressful and difficult to plan your day around such appointments?
If so, your 1stCallHealth medical care provider understands.
At 1stCallHealth, the focus is on delivering telehealth virtual medical appointments.
In office appointments are available as well, and sometimes necessary. But your 1stCallHealth medical care provider is happy to keep as many of them virtual as you like.
Maybe you have a busy, hectic schedule and have trouble making the time.
Maybe you're living with a medical condition or disability that makes travel more difficult.
Maybe you're immunocompromised and would like to avoid exposure to germs.
There are plenty of barriers to care you might face, but the 1stCallHealth team is dedicated to removing as many of those barriers as possible.
"It's healthcare that comes to you," says Dr. Matthews. "Healthcare that meets you where you are – mentally, emotionally, and physically."
---
Safekeeping With Accessible Medical Care
If you've ever skipped a medical appointment due to lack of funds, you're not alone.
It's a growing issue here in the United States, but it doesn't have to be that way.
In an earlier stage of her life, Dr. Karen Matthews served as an officer of the United States Navy Medical Corps. During that time, she devoted herself to the safekeeping of her fellow service members.
In civilian life, Dr. Matthews is just as dedicated to the safekeeping of the people of Washington DC. That's why, at 1stCallHealth, you'll get healthcare that's designed to keep you healthy without breaking the bank.
"When we first planned 1stCallHealth, we realized it needed to be something that's accessible to everyone," says Dr. Matthews, "not just people with tremendous resources."
Starting at just $39 per visit, your 1stCallHealth primary care provider will work with you to stay healthy, all while avoiding the stress and uncertainty that can come with medical bills.