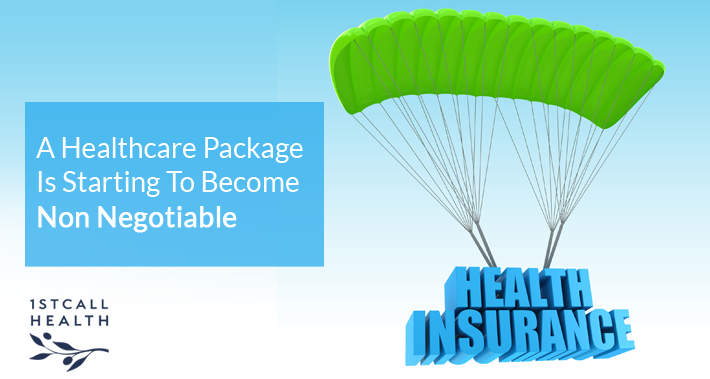 Have your employees told you they avoid seeing their doctor because they don't have health insurance?
Are you finding it difficult to attract top talent because you can't afford the price of admission to deal with the big insurance companies?
If so, you're not alone.
In today's competitive job market, offering a comprehensive healthcare package has become increasingly important for businesses of all sizes.
Access to quality healthcare not only benefits employees, but it can also improve productivity, reduce absenteeism, and increase employee retention rates.
However, the traditional employer sponsored healthcare system has become complex and expensive, leading many businesses to seek alternative solutions.
Thankfully, there is another way.
Direct primary care is an alternative that has gained popularity in recent years.
Here at 1stCallHealth, we're a Washington DC primary care clinic, and we offer direct primary care subscriptions for small businesses.
Take a closer look at direct primary care, and how you can use it to help keep your employees healthy and attract top talent.
To find out more, or to sign up your small business for a direct primary care subscription plan, contact 1stCallHealth today.
The Problem
With healthcare costs constantly increasing in the United States, workers rely on their employers to provide comprehensive healthcare coverage.
If you're a small business employer, offering healthcare benefits to employees is a key factor in attracting and retaining top talent.
However, this can be daunting and expensive.
After all, you're not one of the big corporate guys.
You're a small business owner, the backbone of the American economy.
You, and businesses like you, have generated two thirds of new new jobs in the US over the past 15 years.
But at the same time, small businesses don't have access to the same resources as the corporate guys.
High premiums and deductibles make it difficult to provide quality healthcare to your employees while staying within your budget.
Your HR department – if you even have one – is already bogged down in all the details of your day to day business.
Navigating the deliberately confusing world of health insurance is the last thing they have time for.
As a result, many small businesses have been forced to forego offering healthcare benefits altogether, putting them at a disadvantage when competing for top talent in the job market.
That's not good.
Direct Primary Care: A Possible Solution
Direct primary care can be a possible solution as an alternative to traditional employer sponsored healthcare plans.
In this type of plan, you pay a monthly fee to a healthcare provider, who then provides primary care services to your employees without the need for insurance.
This can be more affordable for employers and can provide employees with access to quality healthcare without the burden of high premiums and deductibles.
Also worth highlighting is that this model allows employees to develop a good relationship with their healthcare provider.
This is because direct primary care providers have more time to spend with patients.
As a result, this can lead to more personalized care and better health outcomes.
Also, the ability to access primary care services without leaving the office or home can be an attractive benefit.
With the rising costs of traditional healthcare plans, many small businesses are turning to direct primary care as a way to provide affordable and comprehensive healthcare benefits to their employees.
What Is Direct Primary Care?
Direct primary care is a healthcare model that provides affordable and accessible primary care services without relying on traditional insurance.
You pay a monthly fee directly to your healthcare provider, who then offers primary care services.
The membership fee normally covers all primary care services that you may need.
This can include office or virtual visits, check ups, and personal care coordination.
You and your employees will be able to access primary care services without having to worry about insurance copays, deductibles, and all the other expenses that come with traditional insurance.
Direct primary care can be an effective way to provide affordable and high quality healthcare services.
Benefits Of Direct Primary Care For Small Businesses
There are many reasons why direct primary care can be a good fit for your small business.
Read on below to see some of them.
RELATED: Frequently Asked Questions About Direct Primary Care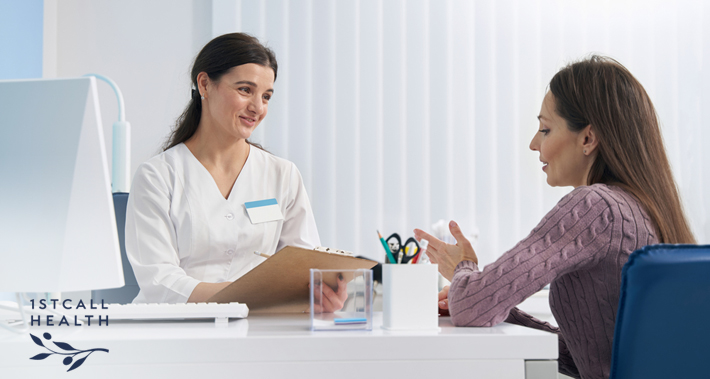 1. It Helps You Lower Healthcare Costs
A direct primary care membership provides employees with around the clock access to primary care services for a flat monthly fee.
This prevents your employees from shying away from medical care due to high deductible health plans or ridiculously high medical bills.
Plus, regular access to high quality care can potentially eliminate expensive ER visits that are time consuming, wallet draining, and post a higher risk of exposure to other illnesses.
You can help your employees stay healthy and happy while also saving money on healthcare costs.
2. It Keeps Your Business More Competitive
Direct primary care can be a game changer for small businesses looking to stay competitive in a tight labor market.
By offering your employees affordable and high quality healthcare, you can attract and retain top talent.
Also, since you're saving big bucks on healthcare costs, this will free up resources to invest in exciting new projects and ideas for your business.
3. It Gives Your Staff Access To Timely Healthcare
With traditional healthcare plans, long wait times for appointments and extended delays in receiving test results can be common.
You can end up having to wait weeks or months just to be seen by a doctor.
But with direct primary care, you can give your employees the gift of timely and convenient healthcare.
Direct primary care providers often offer extended office hours and same day or next day appointments, as well as the option for in person or virtual appointments.
This makes it easier for employees to get the care they need, when they need it, which leads to better health outcomes.
This way, your employees will be able to address health concerns before they become a serious problem.
4. It Can Improve Productivity
Since employees have almost immediate access healthcare services, this will help them stay healthy and avoid missing work due to sickness.
Fewer absences and less time spent away from work due to illness will ultimately improve productivity for your business.
Also, because direct primary care providers provide virtual appointments, your employees won't have to leave work to go to their doctor appointments.
By promoting a work culture of health and wellness, you can help your employees feel healthier, energized and motivated to do their best work.
5. It Shows Your Employees You Value Them
Direct primary care is more than just a cost effective, productivity increasing, illness avoiding healthcare solution.
It's a fantastic way for small businesses to show their employees that they value them.
By offering access to high quality, comprehensive healthcare services, you can demonstrate that you care about your employees' health and are invested in their success.
This will also show your commitment to your employees and that they're more than just a number.
You're not just saving money on healthcare costs, you're investing in your most valuable asset.
Your employees.
Book Your Appointment With 1stCallHealth Today
Direct primary care is an innovative and cost effective solution for small businesses looking to provide their employees with high quality healthcare.
By investing in direct primary care, you can demonstrate your commitment to your employees while also keeping healthcare costs under control.
To find out more about our small business direct primary care plans, don't hesitate to book your appointment with 1stCallHealth today.
We're here to help you navigate the complex world of healthcare and find the right solution for your business.
Book your appointment with 1stCallHealth today.